'I remember lamb': Guido's staff takes us on tour of their past springtime holidays | Sponsored
11 min read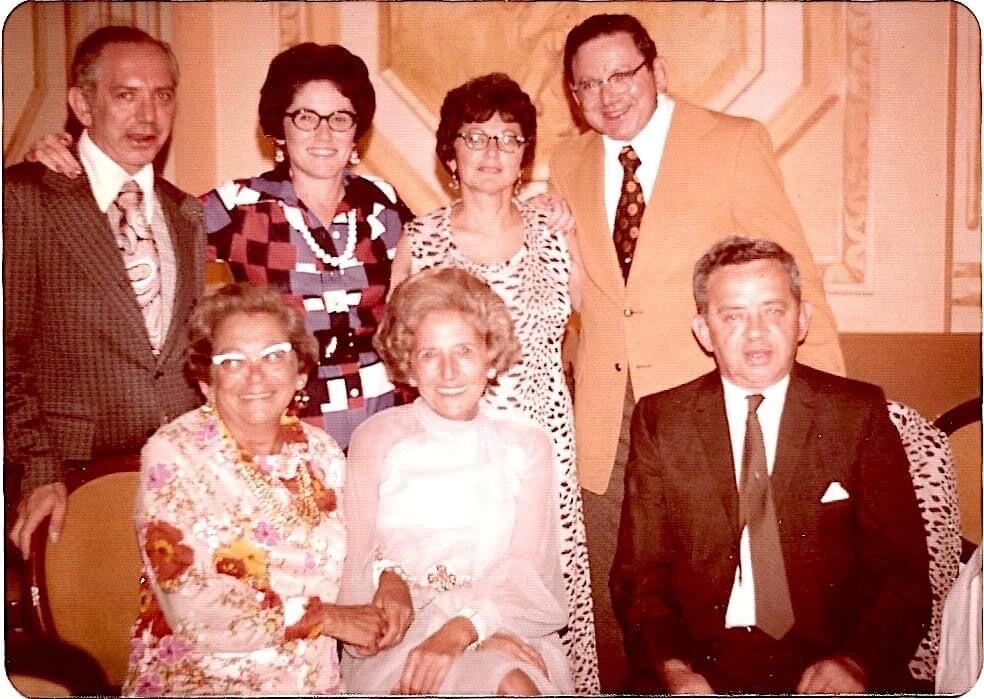 PITTSFIELD — A great thing about spring: It never gets old, especially in the Berkshires.
It's a muddy time of year that hangs in the balance between the coldest season and one that warms us. Thankfully, sprinkled throughout this space between seasons are holidays that celebrate life over death, rebirth and renewal, and the end of winter's austerity and the beginning of growth and plenty.
At Guido's two locations, in Pittsfield and Great Barrington, they've spent decades hiring a vast array of employees with varying professional and personal backgrounds. The Eagle recently caught up with some of these staffers, who shared with us some of their springtime traditions, from Passover Seders to polar plunges and from pagan celebrations to the culmination of Catholic Holy Week.
A commonality among them all: food and family togetherness. Here is a selection of some of those traditions and experiences …
'I remember lamb'
Sam Reggio is a curbside shopper for the Great Barrington Guido's. Reggio's father — one of six brothers and sisters — comes from a big Italian Catholic family; his mother's side, white, Protestant and Anglo-Saxon, he says.
These large family gatherings haven't occurred for years, says Reggio, but talking about it brings back images of fine china, "the smell of roasted, fatty lamb" and "having to wear a buttoned-down, tucked in shirt, which I hated."
Devout? The immediate Reggio family was not. But that doesn't mean they skimped on tradition — or food.
"Spring meant a family gathering on my dad's side around Easter. And this meant lamb. Leg of lamb," Reggio recalls. "I loved that the leg was huge and on the bone and carved at the table. And I really loved the Crosse and Blackwell mint sauce and mint jelly it was served with. That garish green. Lamb with mint is such a great pairing."
It was the only time in the year his family ate anything so flavorful, Reggio recalls. In fact, Reggio traces his interest in world cuisine back to the Reggio Easter meals.
"I continue to love lamb, and a Greek-American bestie and I continue to bond over a love of lamb," says Reggio.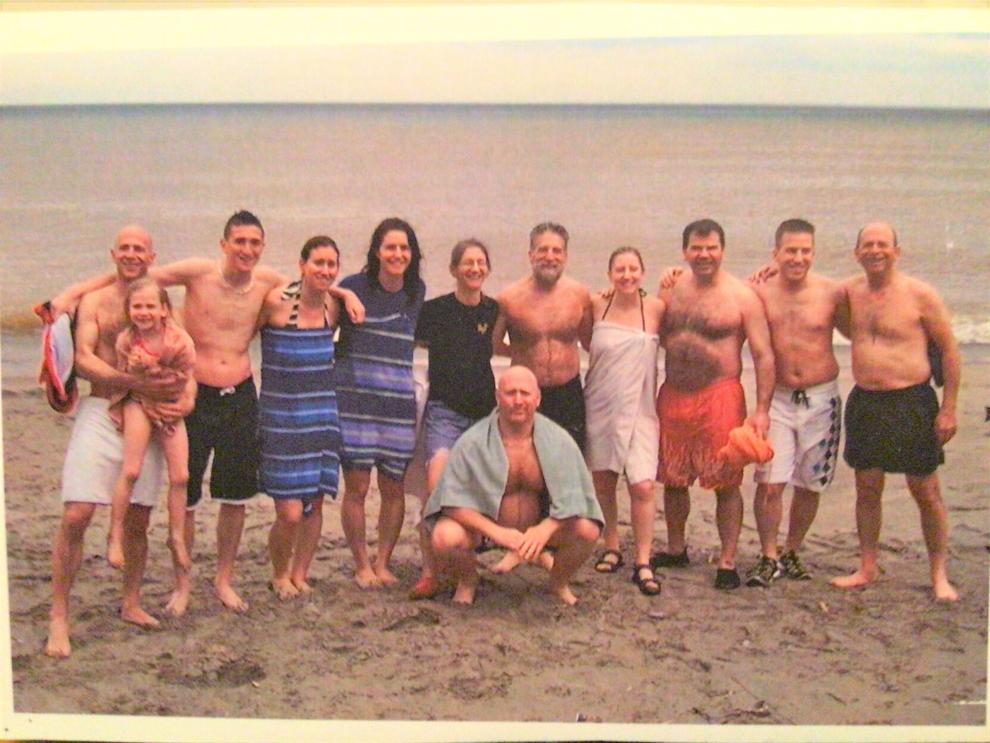 Taking the Passover plunge
Holly Steinberg, a member of Guido's natural foods team in Great Barrington, says Passover has always been a favorite gathering for her side of the family.
The three standouts of the annual holiday are her homemade horseradish (to knock your socks off," she intones); matzo brei, or pan-fried matzo; and one tradition that wasn't handed down from Mount Sinai: a Passover plunge in the nearest body of water.
For lots of years, the full immersion experience took place on the shores of Lake Ontario, near where her eldest oldest brother lives; these days, the bravest of the Brickmans and company take the plunge wherever is close by. "It's a great cleansing of body and soul," Steinberg says.
Family Seders, the traditional Jewish Passover meal, were one of the few annual occasions when Steinberg could count on seeing all members from her side of the family.
"It was always a weekend affair, with our Seder on Saturday afternoon. One year, it was about 70 degrees, and we dared each other to take a dip in the lake. We had to totally submerge," recalls Steinberg of the rules she and her oldest brother hashed out at the time.
At first, it was just the two of them, no matter the weather.
"Then, other family members joined in, and it has been our thing since 1977," says Steinberg.
Her own children began plunging when they were only 6 and 7, she says.
As part of the Passover ritual, Jewish families were known for inviting travelers for the traditional Seder meal, to be welcomed as we would want to be welcomed. For Steinberg, the plunge is no different. It's open to "any and all who want to do it join us."
She says groups of up to 20 have taken part in the cleansing dip, with many family and friends acting as "all-important support staff."
They even have produced three different commemorative T-shirts over the years to celebrate it.
Even the pandemic couldn't stop the Passover plunge in 2020, notes Steinberg.
"With COVID, we Zoom so all of us connect together, and there are some of us who have continued to dip," she says.
'Always in my memory and in my heart'
When Claudia Santos-China thinks of Easters gone by, she's whisked back to her native Brazil. There, her giant Catholic family celebrated the holiday in full, from the traditional fasting of Good Friday to the feast of the Easter meal.
"The whole family got together — mother, father, brothers, aunts and uncles, cousins and more cousins," says Santos-China, a cheesemaker in Guido's Kitchen in Pittsfield. "Good times, always in my memory and in my heart."
Next to the family memories are recollections of chocolate Easter eggs, "the bigger, the better" and bacalhoada, a salt cod gratin that traces its origins back to Portugal.
For Santos-China, the food, family and sanctity of the high holiday were inseparable. Before the feasting, there was abstinence, she recalls, as the family celebrated Good Friday, observed the Friday before Easter as part of Catholic Holy Week.
"This age-old tradition (eschews) the consumption of red meat and chicken on that day. Within this custom, it is common that on that day people substitute the consumption of these meats for the consumption of fish," says Santos-China.
Cod has been one of the prized fish of the Atlantic for ages, and it was no different in Santos-China's childhood home.
"My mother always made a gratin cod that left everyone very satisfied," she says of the occasion's "most-awaited dish," to be savored "with a good Portuguese wine."
After the meal: a good coffee with a corn cake, and Portuguese bread made by her aunt.
Sweet memories of sweet bread
Cassandra Lyon is a graphic designer on the marketing team for Guido's and works for both stores. She, too, was raised in a family steeped in Catholic faith and tradition, so Easter and the Holy Week holidays were a big part of her early life and remain so today.
Easter meals were sizable affairs, with Lyon and her mother; her uncle, his wife and their five kids; another aunt and uncle; two cousins; and two grandparents. The holiday week began on a holy note, Lyon says, going with her mother and her grandfather going to church.
It's a time full of great memories, especially well-attended egg hunts, which had to be separated by age group "so it was fair to the little ones," recalls Lyon.
Also firm in her memory are Easter sweet breads, called tidalls, which she helped bake in preparation for the holiday, with her mother and her late great grandmother.
Per family rules, Easter jelly beans and chocolate were off-limits until after meal time. Thankfully, Lyon says, the rule never applied to the rolls.
"The sweet breads were always a nice treat before we could dig into our candy," says Lyon.
The shape of the rolls, formed during their making, also tied into another cherished tradition for their family: Easter eggs.
"One special step in this sweet bread is you roll the dough out into a snakelike form, and then you tie it in knots. Once we had dyed our eggs, and we had baked our bread, the knots acted like a nest for decorated hard-boiled eggs," says Lyon.
The rolls come from a simple recipe, she says, sweetened lightly with sugar.
"But it's not overpowering. The bread is still very much the prominent flavor. The sweetness comes though at the end," she says; it pairs nicely with the more savory traditional foods that they have at Easter, she adds.
"We still make it every single year. We've had to cut the recipe in half now, this year and last year, because we're not gathering," she notes. "We've been Zooming in and still connecting."
Her Pagan-Judeo-Christian roots
Guido's Marketing and Communications Director Alana Chernila says her springtime traditions began with her late grandmother, who was the "ultimate welcomer into any space."
A free thinker and spirit, her grandmother Shirley Yost blended the earthiness of paganism with her family's Jewish roots, plus other holidays she'd adopted, into a kaleidoscope of rites and customs.
"Spring was a time she really loved. She would talk a lot about how it was a moment when you really felt nature at its most powerful. She felt like we needed to pay attention to the beauty and wonder that was the world all round around us, in a particularly witchy way," says Chernila.
Yost liked to celebrate everything, Chernila recalls. "We would celebrate Passover together, we would go on egg hunts for easter. We took on every holiday that we could," she says. "We didn't have a Christmas tree at her house, but she would pack presents underneath the soup terrine. She had her own way of doing everything."
Her grandmother would always celebrate the equinox, asking Chernila to invite friends over, "for everybody to see how important it was to have a spring party."
"It would be flower- and spring-themed, and of course, it was the Berkshires, so it wasn't often a spring feeling. Usually, it was snowing, or really cold," Chernila recalls. "We would have little flowers on the table, little nods to the rebirth of the moment."
For one spring party, when Chernila was very young, her grandmother told her to pick her favorite food for the party. She asked for black bottom cupcakes from the Daily Bread Bakery at its former home on Railroad Street in Great Barrington, says Chernila; these are marked by cream cheese and abundant chocolate chips.
"She would go and get a beautiful little box of black bottom cupcakes, and there would be enough for me and each of my friends to all have one. It became a tradition to get them for the first day of spring."
These treats always will spark a memory for Chernila about the equinox and her grandmother.
"When I became a mother, and my kids were old enough to recognize holidays and celebrations, I decided to start celebrating this day as well," says Chernila.
She says there have been years in which her children, now 16 and 17, have made the cupcakes themselves, to reward Chernila after a long day or work. "We have to eat them every year," says Chernila of the chocolate-spurred impulse.
At 14, Chernila lost her grandmother in an auto accident, and the springtime celebration and recipe will always mean something something special to her, she says
"It makes it even more important to carry on the things that she loves and to connect with each other," says Chernila.
To find out more about Guido's holiday offerings, read here, visit the website at guidosfreshmarketplace.com, email [email protected] or [email protected], or call 413-442-9912 for Pittsfield and 413-528-9255 for Great Barrington.