Growing up a poor kid in East Winston-Salem, eating ramen didn't require a night out on the town, but instead we simply grabbed a pack of "Oodles of Noodles" out of the pantry.  If we desired to get fancy with it, we crunch up a bag of chips, pour in cooked ramen, shake the bag, and then eat the mixed contents from the bag.  My uncle learned the recipe in jail.
So last year, I started hearing about numerous ramen pop-up events featuring the popular noodles, but my limited understanding caused me not to give it a shot.  Ultimately the Japanese terminology and wide ranging ingredients honestly intimidated me.  But it also inspired me to search for more light to the shadowy world of ramen cuisine and seek to better educate other would be foodies interested in exploring Japanese comfort food.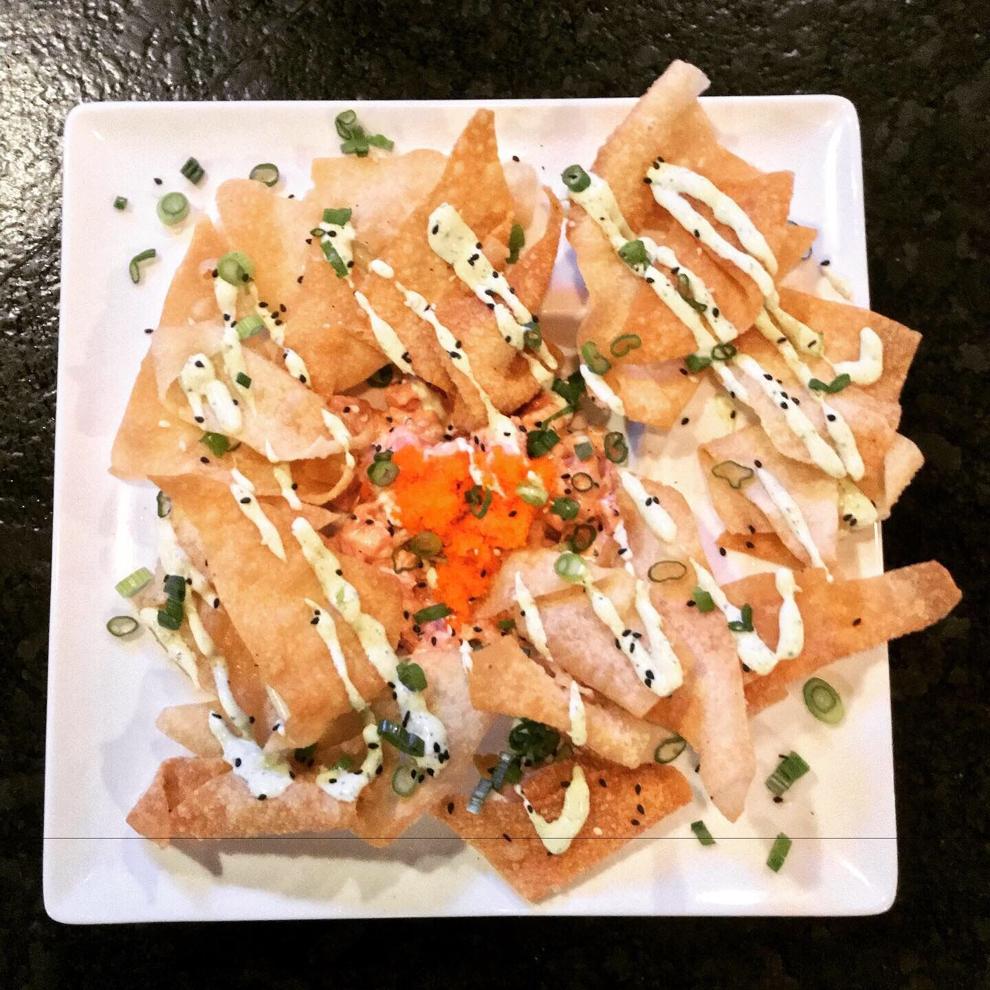 One of the many pop-ups that caught my attention is the White Tiger Noodle Shop – a seasonal event featuring ramen hosted by Chef Tim Grandinetti at Spring House Restaurant, Kitchen & Bar.  Grandinetti, a former Executive Chef at Marriott International, is well-known locally for his authentic Italian dishes and surprisingly for BBQ.  He made a brief appearance on Food Network's Chopped: Grill Masters Challenge.
The White Tiger menu features six appetizers and four actual ramen bowls.  Chef started me off with Okonomiyaki ($11) – a sweet potato, shrimp, pork belly and scallion pancake with sweet chili aioli – normally I would never select this item, but it's perfect for sharing.  He then moved to the chicken fried chicken buns ($9) – the breading on the chicken was light and sweet combined with a bit of spice from the gochujang chili miso.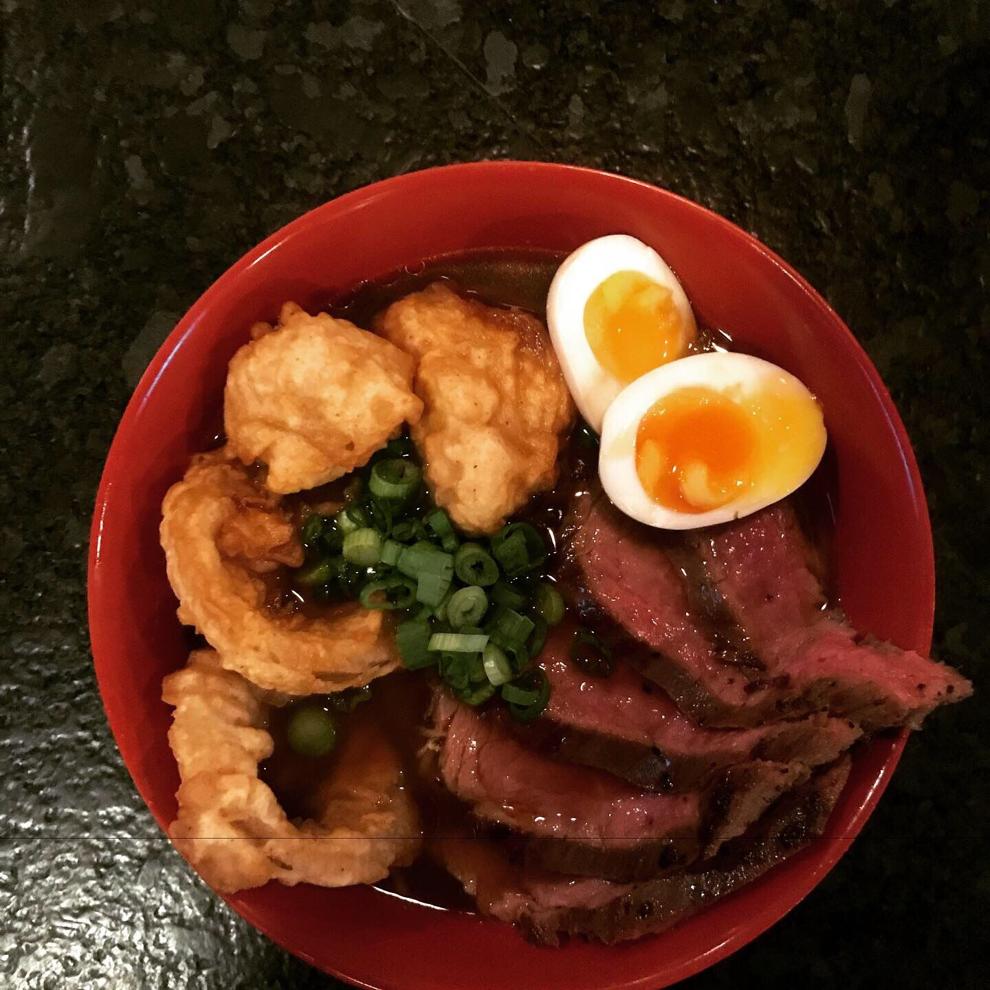 The ramen bowls include chicken or pork, but vegetarians have an option with the Vegetarian Miso Ramen ($16), which features dashi vegetable broth, greens, shiitake mushrooms, broccoli, cabbage, and sweet peppers.  I decided to sample the WHITE TIGER Ramen ($17) – it's a double broth with pork and chicken, it also includes shredded pork shoulder, pork meatball, shiitake mushrooms, and cabbage.
Mission Pizza, located in the Arts District of Downtown Winston-Salem, is a nationally recognized Napoletana pizzeria.  Undoubtedly foodies travel far and wide to partake of their old world approach to pizza.  But I was shocked to learn they were selling out a local pop-up event focused on dishing out noodles – Shokunin Ramen.
Josh Trusler and his wife Nina are the energy behind Shokunin – which in Japan, it signifies "craftsmanship" or "artisan" – the husband and wife team believe the name is a mission statement.  Trusler's interest in food is rooted in his childhood, growing up with his grandmother in the hills of Kentucky.
Trusler started his first culinary job at the age of 15 at Milners, completed a degree at Johnson & Wales University, and worked various jobs in Charlotte before returning to Winston-Salem.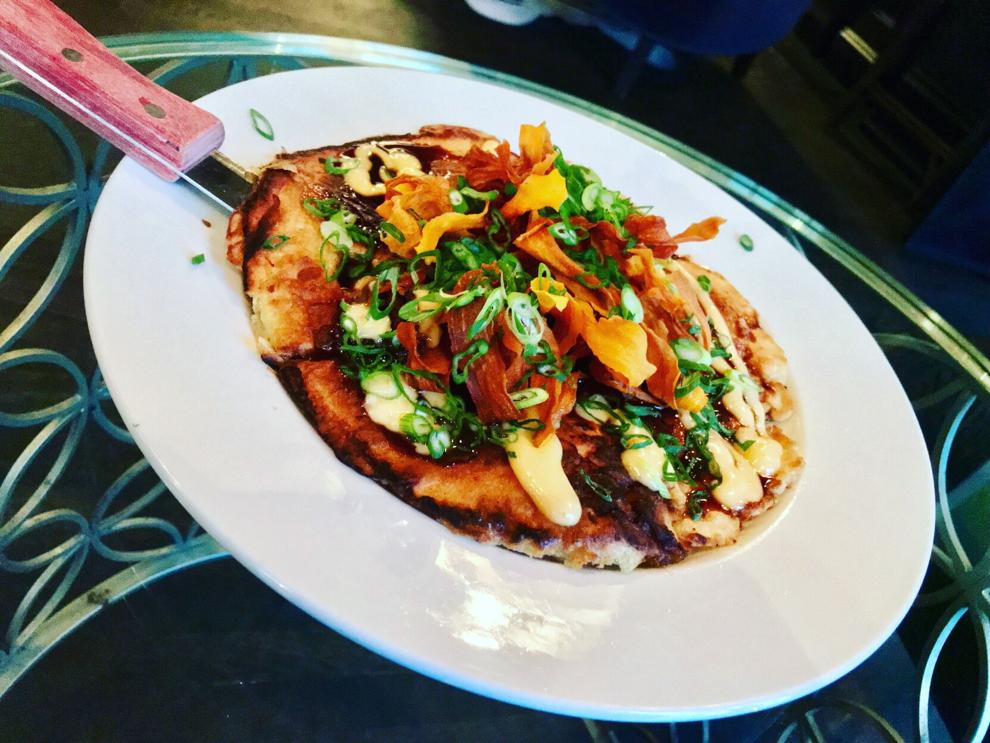 Trusler believes the secret to any bowl of Ramen is the broth.  Most often the broth is tied to a certain region of Japan – take for example BBQ in the United States, it can be fundamentally different based on where you source the cue.  Trusler prefers Kumamoto ramen, invented in Kurume Fukuoka Prefecture, which is the place of origin of tonkotsu (pork bone) ramen.
Peyton Smith, owner and operator of Mission Pizza, is unmistakably intense about food quality and his restaurant has an established history of focusing on creativity. After sampling Trusler's noodles, Smith agreed to provide a home for the pop-up events.
Trusler hopes to move his fledgling ramen concept into a brick and mortar restaurant at some point.  Right now he is moving in between culinary gigs while promoting his pop-ups.  But he rightfully acknowledges his vision will require lots of capital to bring it to fruition.
One local restauranteur not too long ago decided to go all in with ramen, Tim Walker, owner and operator of Small Batch, a microbrewery located at 241 W. Fifth Street in Downtown Winston-Salem, also started Burger Batch – a niche gourmet burger and milkshake restaurant.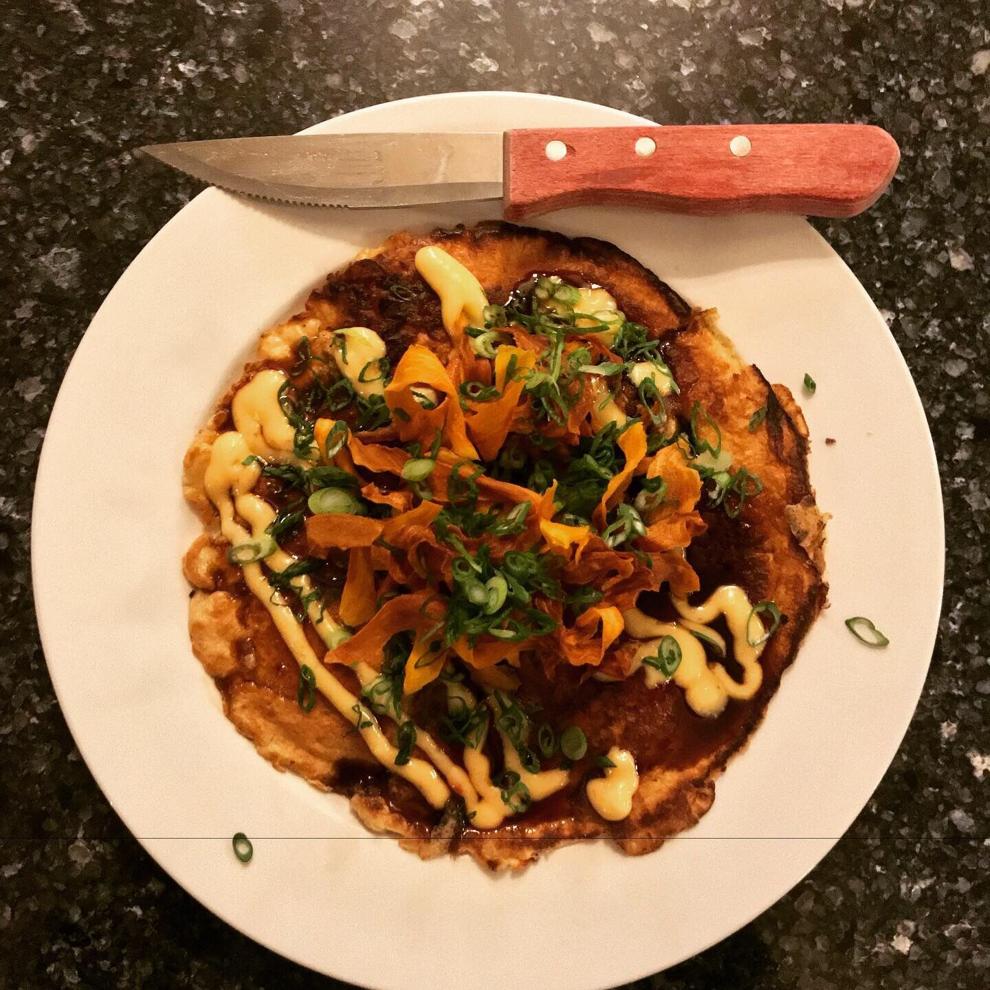 I initially met Walker when he launched Small Batch and was blown away by his dedication to quality and details.  He literally constructed all the tables in the establishment and personally completed much of the interior up fit.  
He later took over the space next to the brewery and developed Burger Batch, which quickly rose to local fame as social media gawkers spotted their Instagram ready milkshakes.  Customers and revenues followed after.  But the increased traffic caused operational growing pains as Walker and his team adjusted to the expanding demand.  Naturally some negative customer reviews sprouted as they struggled to please demanding guests.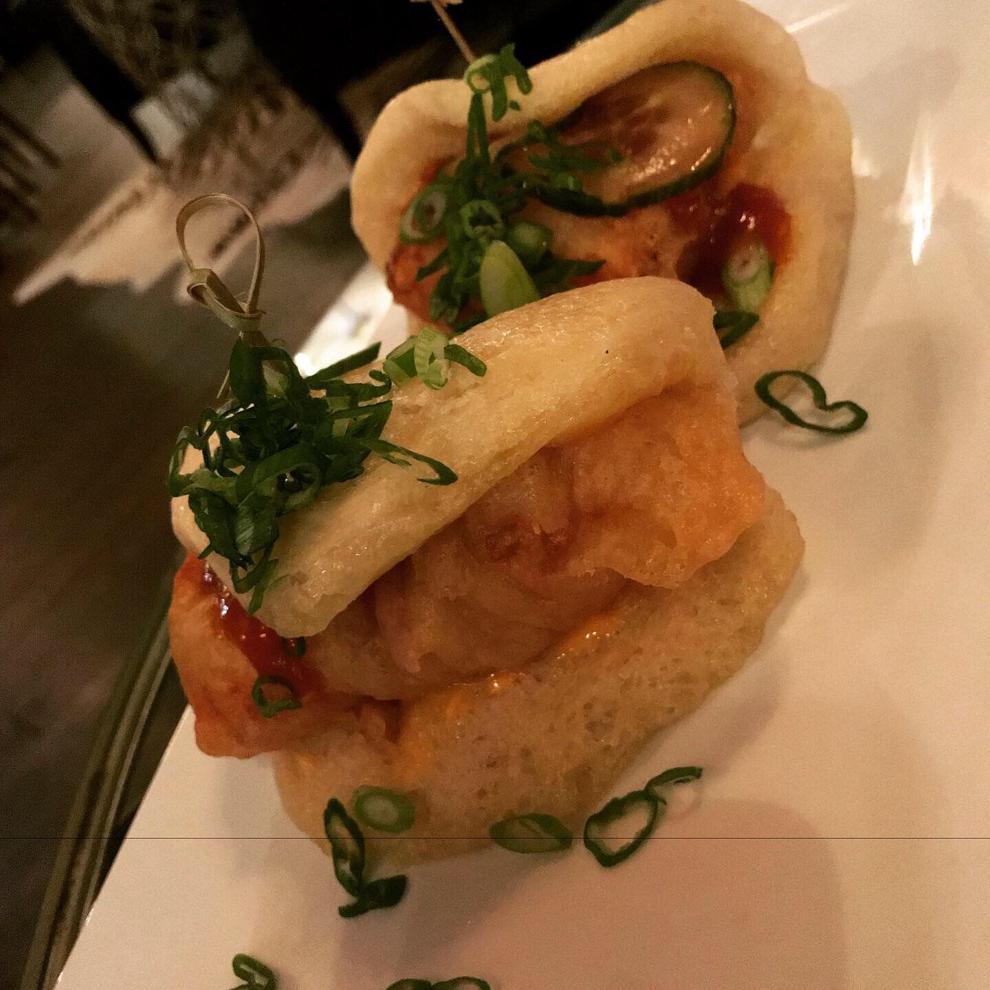 "I literally couldn't sleep at night and just didn't even want to come in the next day," said Walker, "I wanted to go after what's cool again."
Walker's brother married a cook from Japan and he was introduced to Japanese comfort food while living in San Francisco.  Since then he wanted to create a fun and engaging restaurant environment centered on ramen.  But he specifically doesn't focus on traditionalism, but more so the dining experience.
Walker's menu is easy to read with no complex Japanese terms, the restaurant has no name, and no real branding.  Walker boasts about an expansive sake menu, which he believes is the "best in the region".  "It's all about drinking, eating, and having fun," Walker gleefully shared, "the sake truly drives the menu."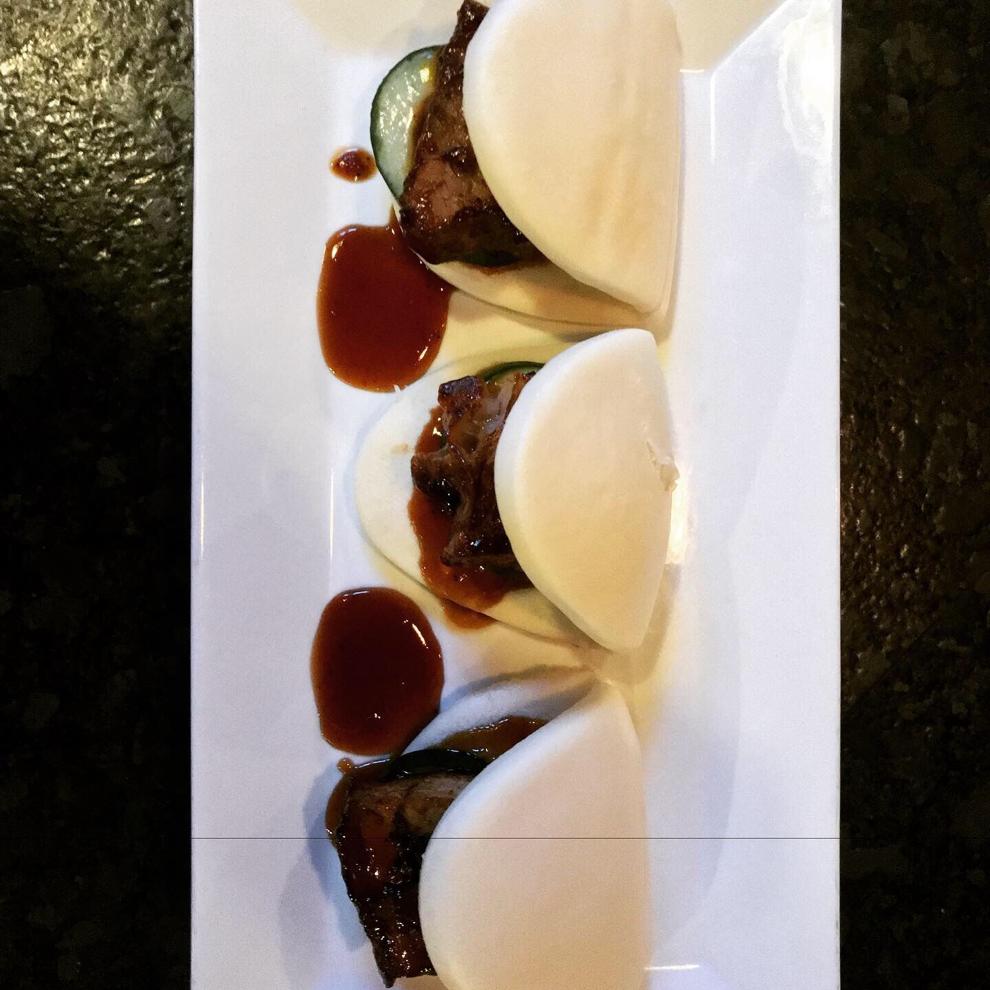 Walker is in stark contrast to most – his physical restaurant is the only in the region to serve ramen only – others provide it in combination with other Asian fare or via food truck and pop-up events only.
The restaurant is located at 237 W. Fifth Street in Downtown Winston-Salem and has no signage, just a small open light.  Inside the restaurant is noticeably dark with hip background music playing – this is by design.  Walker purposely set up a dark atmosphere to discourage guests from picture taking.
"I don't want guests on their phones and posting to social media," shared Walker, "they should be focused on their food, friends, and just enjoying the moment."  He encourages guests to linger for 2-3 hours unlike other restaurants hoping to turn tables and maximize sales.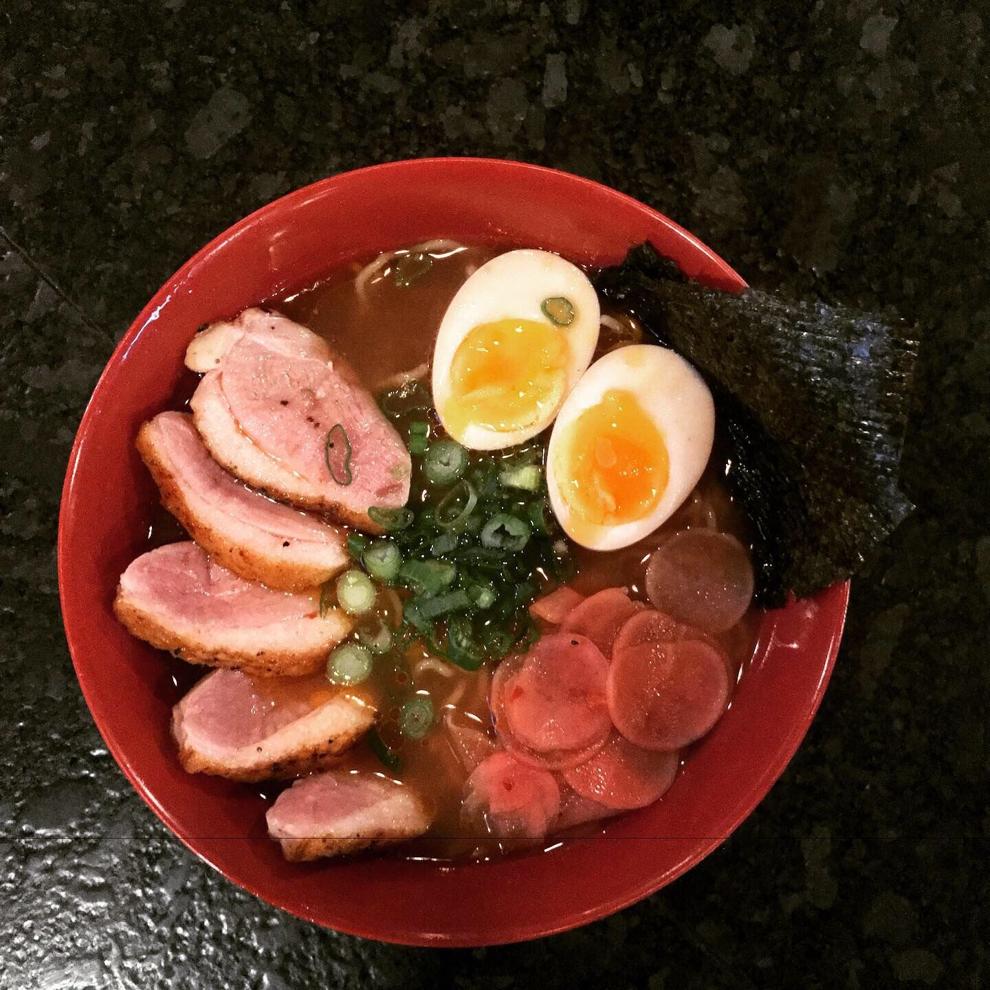 Walker offers five bowls with different base options – duck, pork, beef, chicken, and veggie.  I tried the duck ($18) and beef ($16) and both come with green onion, noodles, and marinated egg.  Walker uses a Maple Leaf Farms seared duck breast with delicious pickled radish and marinated flank steak with tempura veggies.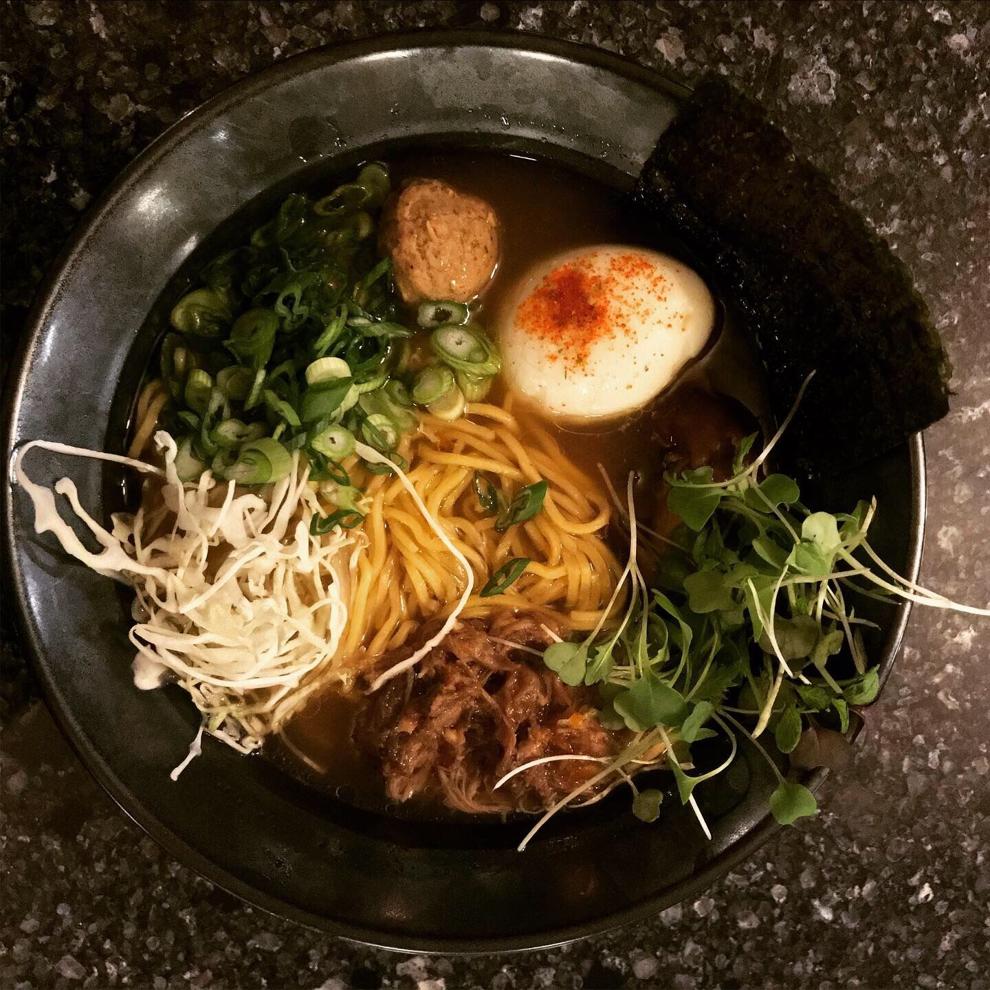 Ashley, a three year loyal server, "loves working on Walker's team."  She happily shared, "we have a comfortable, diverse, and fun place to work," and the changeover from slinging burgers to ramen is "going very well".
"Ramen allows for immense creativity and so I just freestyle with it," said Walker, "I'm doing it my way."
Algenon Cash is a nationally recognized speaker and the managing director of Wharton Gladden & Company, an investment banking firm. Reach him at [email protected]