[ad_1]

There are plenty of things to do in Milwaukee for families. Eat legendary frozen custards at Kopp's, stop by the beautiful Milwaukee Art Museum, or learn all about motorcycle history at Harley-Davidson Museum.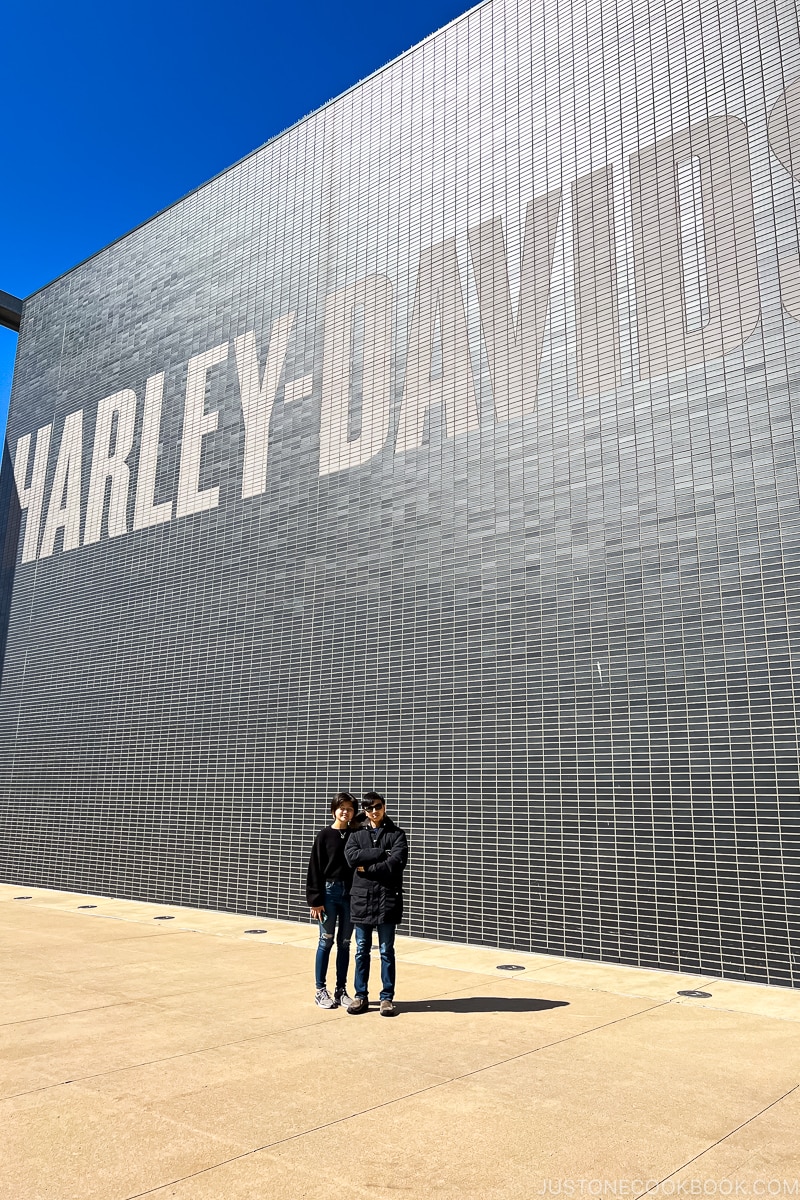 During our family vacation to Chicago, we took a day trip to Milwaukee to get out of the city and change the scenery. Milwaukee is about 100 miles from Chicago and takes about 1.5 hrs to drive without traffic.
Kopp's Frozen Custard
Thanks to JOC readers' recommendation, we stopped by Kopp's for their famous frozen custards and jumbo burgers. Kopp's offers unique daily custard flavors and we got to try tiramisu and pralines n caramel when we were there. The custards were rich, creamy, silky, and just the right amount of sweetness. The rich texture reminded us of the Cremia soft serve we get in Japan.
The jumbo cheeseburgers hit the spot and we ordered them with the works. It includes American cheese, fried onions, pickle relish, ketchup, and mustard. The cheeseburgers were a nice soggy mess with all the sauces and giant meat patties. We gobbled it quickly so we could eat the custard before they started melting.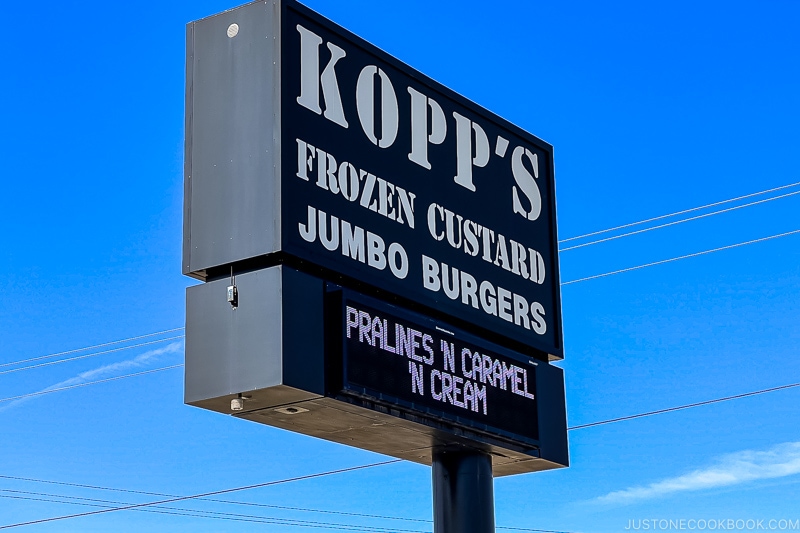 Basilica of Saint Josaphat
On the way into Milwaukee, we took a brief stop to see the Basilica of Saint Josaphat. It is a beautiful Polish Cathedral church built in 1901. A lot of the building materials and stones used to build the basilica were salvaged from the demolished Chicago Federal Building.
The church offers tours for those who are interested to see its interior and learn more about its history.
Milwaukee Art Museum
One of the most distinct buildings in downtown is the Milwaukee Art Museum. The history of the museum goes back to 1888 and houses an extensive collection from Georgia O'Keeffe to Monet to Picasso.
The distinct building is designed by Santiago Calatrava, who also designed the World Trade Center Transportation Hub in New York City. The Burke Brise Soleil (wings) on top of the building opens and closes when the museum opens and closes.
Unfortunately, we visited on a Monday when the museum was closed but it was still neat to admire the beautiful structure up close.
Harley-Davidson Museum
A trip to Milwaukee isn't complete without visiting the Harley-Davidson Museum. The Harley-Davidson Museum chronicles its over 100-year-old story and contains an exhaustive collection of the motorcycles throughout the company's history.
Located in a large 20-acre campus that borders the Menomonee River, the buildings are industrial design in line with the company's manufacturing heritage.
The museum collection is spread over two floors and the self-guided tour starts on the upper floor. Motorcycles are displayed chronologically starting from the very first Harley-Davidson ever made. As the motorcycles throughout time are displayed, the story of the company during that time is told alongside them.
We learned a great deal of the origin of this top American motorcycle manufacturer, on how it survived the Great Depression, on how the company persevered through its financial crisis and staying relevant in today's market.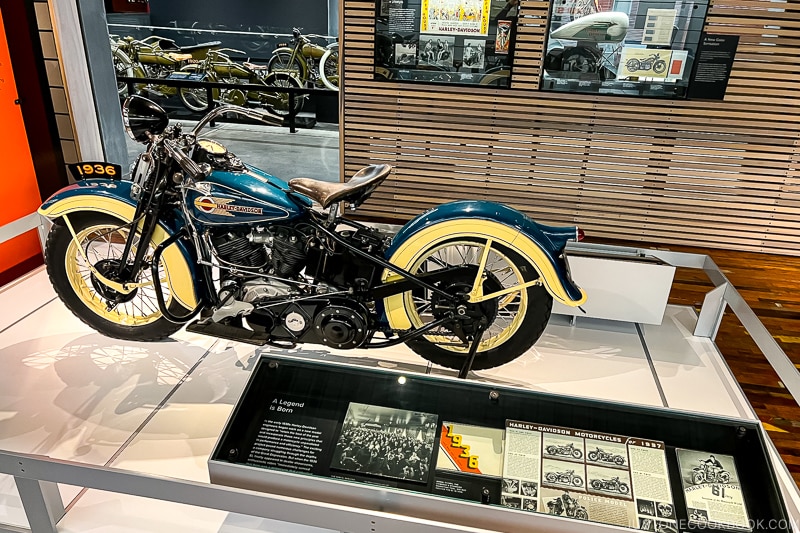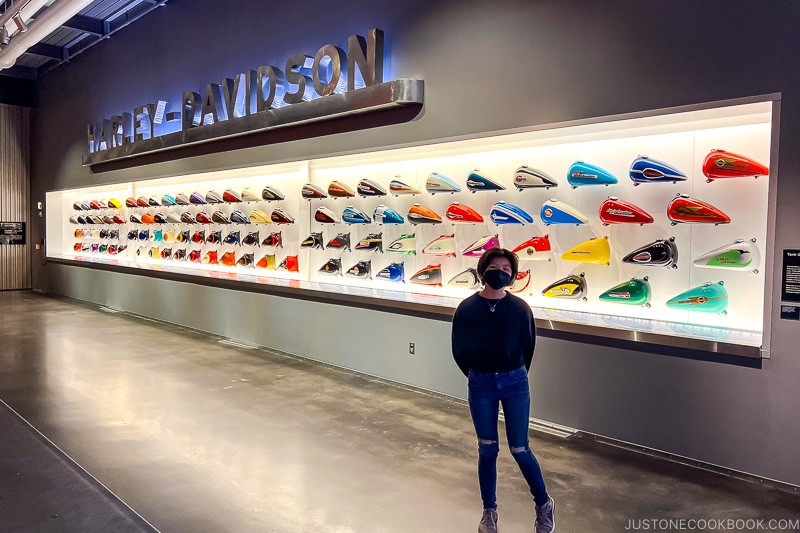 Downstairs, the motorcycle galleries continue with the history of Harley-Davidson and motorcycle racing.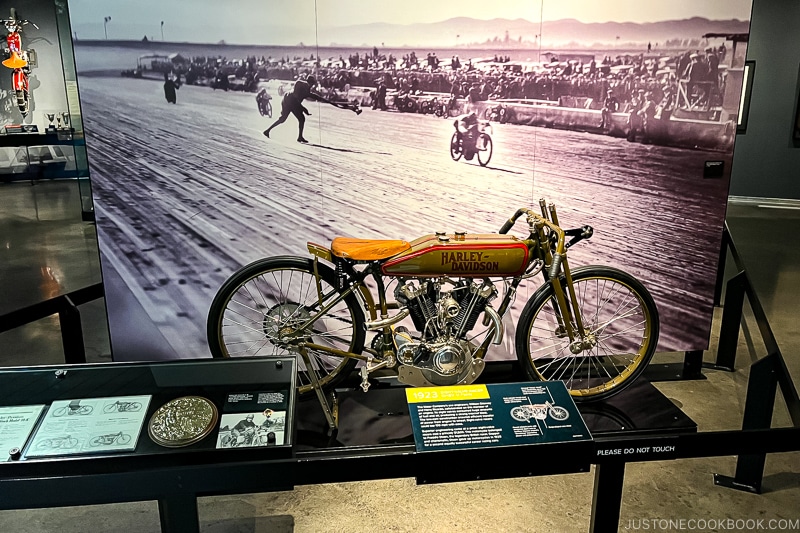 Plenty of unique bikes that Harley-Davidson has created are also on display, including one that drifted across the pacific ocean after Japan's earthquake that ended up in Canada. Other famous bikes displayed include ones featured in Captain America, Terminator 2, and Easy Rider.
Pabst Mansion
One of the best-known historical mansions in Milwaukee is the Pabst Mansion. It was built for the founder of Pabst Brewing Company in 1892. The mansion was converted into a chapel for many years and turned into a museum in 1978. There are tours available hourly.
Milwaukee Public Market
Being food lovers, we had to make a stop at Milwaukee Public Market. The public market features local independent merchants and offers a variety of food, from sausages to cheese. There's even a seafood bar and a cool spice shop.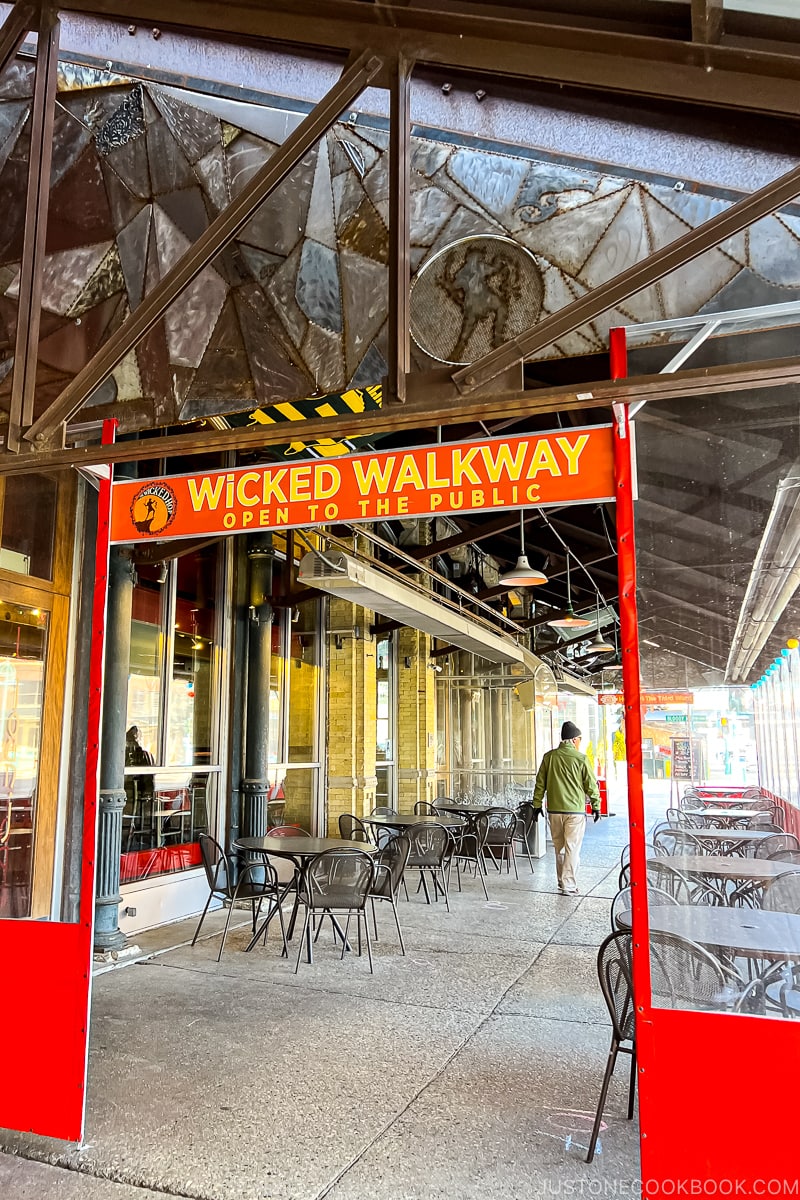 We had fun walking around the market to see what the vendors offered and even got to try chocolates from Kehr's Candies, and smoothies from The Green Kitchen. If you are looking for a spot to find interesting local food, you'd be charmed by the Milwaukee Public Market.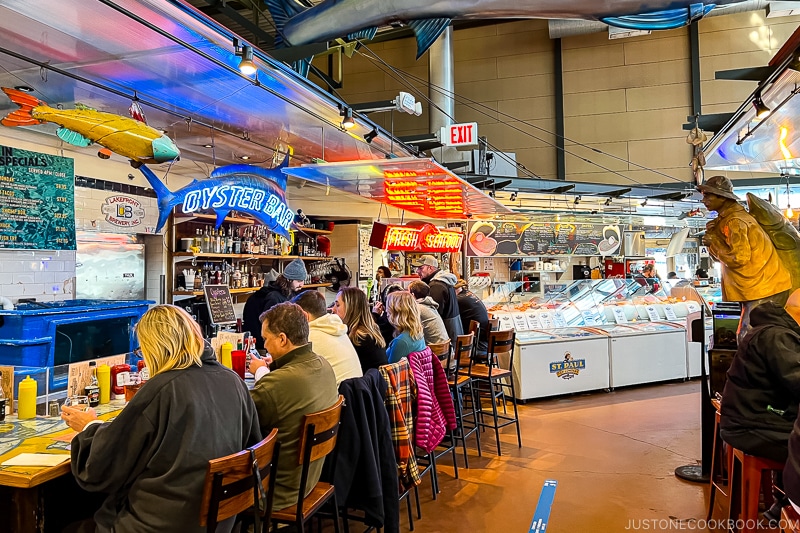 Collectivo Coffee
A few JOC readers spoke favorably of the local Collectivo Coffee. They had a cafe right across from Milwaukee Public Market so we stopped by to try. The baristas were super friendly and they made excellent coffee drinks.
Since we were in Milwaukee, we couldn't leave without eating cheese curds. The barista who grew up in Milwaukee recommended Cafe Hollander for some of the best cheese curds.
Cafe Hollander
We learned that the best cheese curds are fresh cheese curds, and they're supposed to squeak when you eat them. We didn't have a chance to try fresh cheese curds as they're a bit hard to find. However, we did have the next best thing: deep-fried cheese curds with Wisconsin beer.
The fried cheese curds (Decatur Dairy Muenster) at Cafe Hollander were delicious and the beer was super refreshing! The cheese curds are airy and light with a perfectly thin fried crust. Not what we expected at all. For dipping, we had the tangy and spicy sriracha ranch sauce to go with our cheese curds. Absolutely divine!
We also tried the soft pretzel bites on the menu, which were really good. They were served with butter & garlic parmesan, and a side of bier cheese aioli.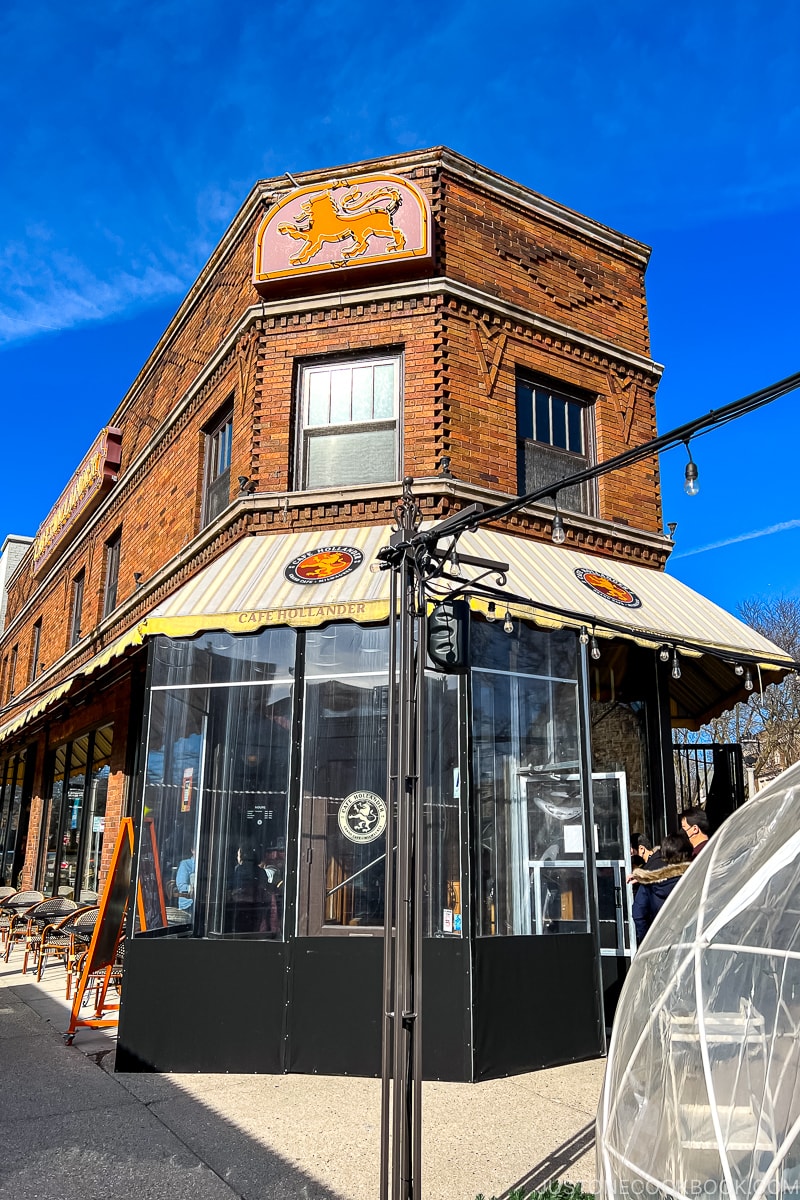 We had a grand time visiting Milwaukee for a day. Many readers also recommended Madison so we'll do that on our next trip!
[ad_2]

Source link